I might be doing this post a bit too tardy, since I'm almost finished with
A Farewell To Arms
, regardless, I think it's interesting to do it anyways.
Here is Goodread's biography of ole Ernest:
Awarded the 1954 Nobel Prize in Literature "for his mastery of the art of narrative, most recently demonstrated in
The Old Man and the Sea
, and for the influence that he has exerted on contemporary style."
Received the 1953 Pulitzer Prize for Literature for
The Old Man and the Sea
.
Phooey, boring bibliography. What I understand about the guy is that he went to WWI, and, as a matter of fact, A Farewell To Arms is farely autobibliographical.
Here are some interesting facts I found out about him on Wikipedia:
The Iceberg Theory (also known as the "theory of omission") is a term used to describe the writing style of American writer Ernest Hemingway. Hemingway is best known for works such as The Sun Also Rises, A Farewell to Arms, and The Old Man and the Sea. Hemingway began his writing career as a journalist and in the 1920s, while living in Paris, worked as foreign correspondent for the Toronto Star. As a journalist he learned to focus only on events being reported, and to omit superfluous and extraneous matter. When he became a writer of short stories, he learned to write a surface story in which he omitted or hinted at the point of the story. Hemingway believed the true meaning of a piece of writing should not be evident from the surface story because the crux of the story lies below the surface. Literary critics claim his iceberg theory, or theory of omission, in combination with his distinctive clarity of writing, functioned as a means to distance himself from the characters he created.
That's interesting to know, especially since I was having mixed feelings about Hemingway's style.
Anyways, I had already read The Old Man and the Sea. It was a long time ago, though, and I remember being extremely moved and liking it deeply. However, I couldn't say anything more about it, because it seems that only recently I have become a proactive reader (I guess.)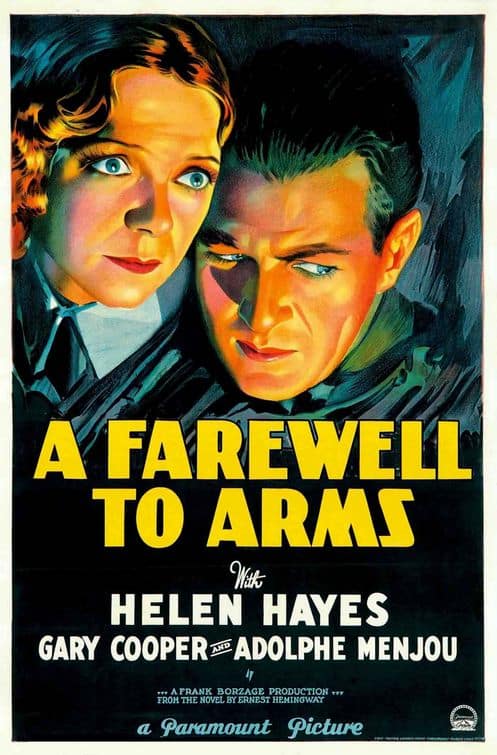 Maybe I shouldn't say it here, but whatever. I haven't been extremely impressed with A Farewell to Arms so far. Oh well, let's see. It has, however, been quite entertaining.